Offering a modern laundry experience will increase user satisfaction and attract new customers. TOUCH II is the most advanced control on the market. It integrates the simplicity of a digital interface with advanced machine programming to upgrade the laundry activity.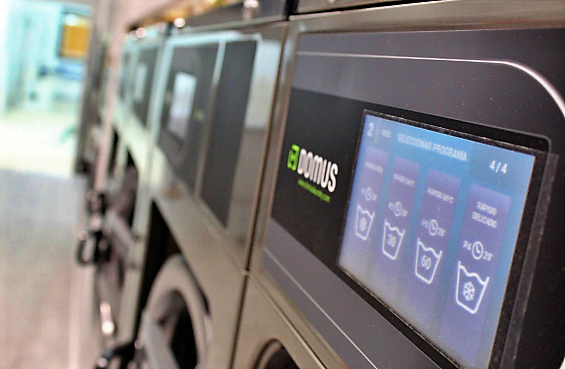 1. Large, user-friendly touchscreen.
TOUCH II has an easy-to-use and customer-friendly 7" touchscreen. It is very intuitive, so customers quickly learn how to use it. TOUCH II allows to upload and play videos for instructions or advertising. The TOUCH II control comes with 37 languages to choose from.


2. Fully programmable
TOUCH II lets you create infinite programs and cycles. Customize or modify your programs to attract more customers while driving up your revenue.
3
.
Set
promotions
and discounts automatically
Make the laundromat more rewarding for customers and more profitable for you during slow business times. With TOUCH II, you can adjust pricing according to your peak hours of operations and automatically activate time-of-day promotions and discounts to promote usage.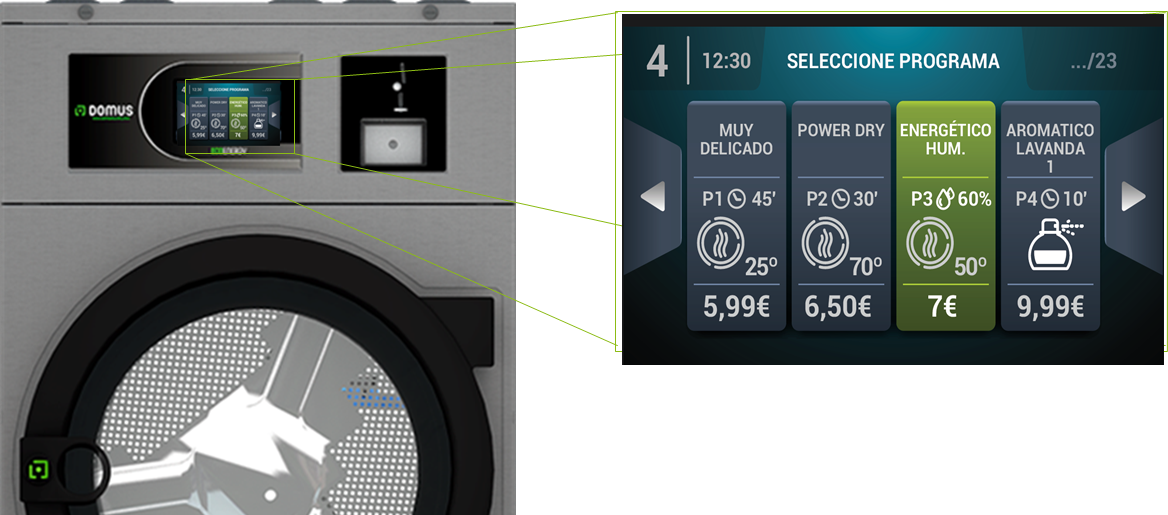 4. Works with multiple payment systems
Domus TOUCH II is prepared to work with coins, tokens, or any external payment system.
5. Remote Connectivity
Coming soon, full remote connectivity. Through an app, TOUCH II allows your customers to make payments, receive promotions, reserve machines, know the status of their laundry, and many more features that will create the ultimate laundry experience.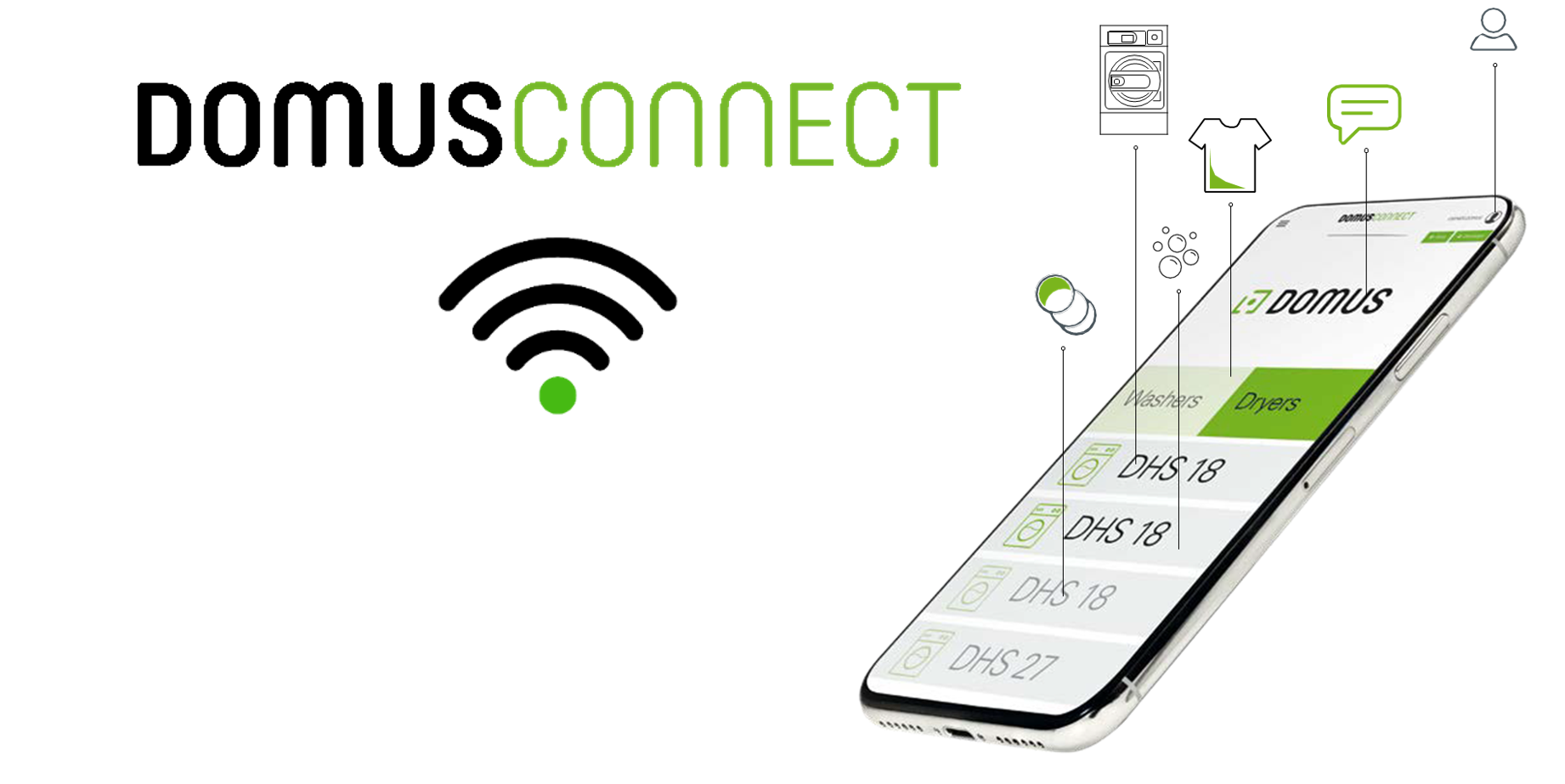 - Do you want to receive detailed information and personalized advice?
If you are thinking of improving the laundry of your business, and have some questions, call us at 1 866-463-2467 or send us an email at us.marketing@onneragroop.com.